Black radio programs throughout the South owed much of their success to the on-air personalities or disk jockeys hired to promote particular stations and sponsors. "Of course we promote those fellows pretty strong," a station owner revealed. "[It] helps to build up the deejay as personality and thus build up the show."
According to Albert Abarbanel and Alex Haley, black programs "began with the single formula 'The Bible and the Blues'—religious programs to appeal to older listeners, jazz to draw the young—and both types are fairly universally popular." As a North Carolina station manager verified, "Jive programs are popular with all the younger set." Sponsor reported that "high-rated d.j. shows have been developed by the simple process of picking a lively Negro disk jockey and then giving him plenty of air-time and a big stack of the latest recordings."
Business always came first for black radio and its entrepreneurs. Music and entertainment features were merely the bait that attracted customers, who in turn purchased the program's advertised products. One station advertised in the Pittsburgh Courier that it was "where even the news jumped with a beat." It was the second half of the promotional broadside that contained the details of consequence: "We dominate the Gigantic Negro Market—total annual buying income—estimated $146,792,800." The work of rhythm and blues disk jockeys was vital in capturing the listeners who spent those dollars.
Yet dee jays were also cultural heroes who held prominent positions in the black community. Like preachers, they furnished listeners with news, advice, and a general worldview that coincided with the needs and demeanor of their audiences.
---
A New Audience For Radio By Albert Abarbanel and Alex Haley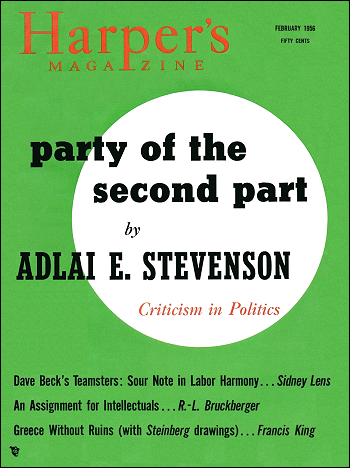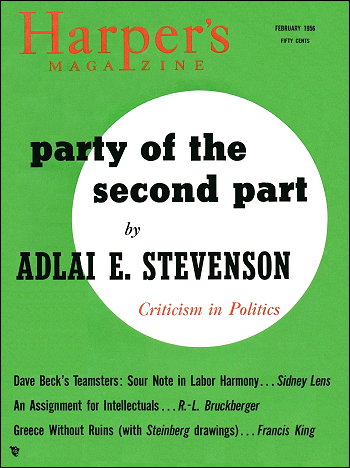 In the past few years American radio stations have stumbled upon an unexpected new source of prosperity to meet the growing television challenge: programs directly slanted toward Negro listeners. About 15 per cent of the country's stations—some 400 in all—are now giving this market a median 10 per cent of their air time, and the results, for both stations and sponsors, have been remarkable.
In New Orleans, a building firm had to cancel its spot advertisements on a local Negro radio program because it could not handle the rush of business. In Atlanta, an appliance dealer, using the same advertising means, sold more washing machines than all the other dealers in the city combined and won a thirteen-week General Electric sales competition. In North Carolina, a realtor with a dozen building lots to sell bought spots on a Negro program one Friday night and sold the entire twelve by the next Monday night. In Harlem, a small businessman quadrupled his gross receipts in the two-week period after he tried five daily spot radio ads. In Pittsburgh, a dry-cleaning shop which began sponsoring a daily five-minute broadcast of Negro neighborhood, church, club, and social news expanded into four huge modern establishments within five years.
With returns like these, it is small wonder that sponsors willingly pay high prices to have their products mentioned on such programs—and are thereby saving a number of small radio stations from oblivion. Station WMRY in New Orleans is a good example. Station Manager Mort Silverman put it his way:
"Before 1950 we were featuring good music and failing. May twenty-eighth of that year we switched to a solid Negro format. In a month we paid our way, and revenue has increased steadily ever since. I think it's safe to say that now we are one of the most successful of the eleven New Orleans stations."
"Negro radio," as it is popularly called, seems to have sprung up almost spontaneously, overnight, all over the country. The surprising thing is that no one thought of it before, that for years talented Negroes knocked at closed doors, trying to get jobs in radio. For America's sixteen million Negroes represent an important consumer group—their combined annual earnings at one billion dollars greater than the annual national income of Canada—and for several reasons they are peculiarly susceptible to a specific appeal for their trade. Almost all Negroes share a common desire for race progress, and the stations and sponsors who make a special effort to attract them are showing an increased respect for Negroes as a people. Any discriminated—against minority group is also quick to take personal pride in the achievements of any of its members, so radio programs featuring Negroes offer excellent opportunities for listener identification. And finally, in segregated areas, such programs indirectly tell their listeners when they can go to shop without fear of being embarrassed.
In city after city, as poll after poll has shown, 50 to 90 per cent of the Negro population listen to the radio station which seems most aware of Negro interests. WDIA in Memphis found that its Negro programs were being heard in seven of each ten Negro homes in the city throughout the broadcast day—that is, by a total of 562,212 persons or 46.9 per cent of all the residents it serves. WSOK in Nashville, which concentrates on a Negro audience, claims that its listeners represent 30 per cent of the total city market, while six other stations compete for the remaining 70 per cent.
As an added bonus, Negro programs often attract white listeners as well. Negro radio began with the simple formula "The Bible and the Blues"—religious programs to appeal to older listeners, jazz to draw the young—and both types are fairly universally popular. As a North Carolina station manager put it, "Jive programs are popular with all the younger set. Rural people love spirituals without regard to race." So Mrs. Mary MacNeil, a Negro teacher in South Carolina who tells the stories behind favorite hymns, has a sizable white following, while Joe Adams, the "Mayor of Melody" on Santa Monica's KOXVL, is so strong a favorite that in 1953 the Los Angeles city council proclaimed a Joe Adams Day, with the Governor among the banquet guests. Some advertisers on Negro programs in Kentucky have found that a third of the response is white, and in 1952 Chattanooga, Tennessee, voted WMFS's Evelyn Cato, a Negro, woman who discusses fashions, recipes, child care, and civic news, the most popular woman on the air.
Manufacturers of household products have also become aware that in many cities, especially in the South, Negro domestic workers make out the shopping lists in the homes where they work.
Yet when Negro radio started, many potential advertisers were afraid that an open invitation to Negroes would cut down their white trade. A Tennessee station manager recalls plaguing one department-store owner until he agreed to place a few spot ads as a test: "He never admitted the results to us," the manager observes, "but he took a year contract."
Other advertisers doubted that Negroes would buy what they had to sell. The heads of a home remodeling company took the stand that Negroes depreciate property, not improve it. He was rather reluctantly persuaded to gamble on advertising over a Negro program. Within two months, he had nineteen jobs, ranging in price from $500 to $3,000, to do for Negro clients. Another home reconstruction firm in Gary, Indiana, grossed $200,000 in jobs tractable to its Negro radio advertising.
only the best quality
But Negro radio did not achieve its present success without some humiliating experiences in learning how sensitive this market is. It has long been proved that modern Negroes want the same quality as that offered to everyone else—or better. As a sales expert has pointed out, until prejudice has disappeared, Negroes will always feel in competition with whites. Negro radio had to learn this important lesson all over again. Many a station manager still blushes remembering the wrath that followed the promotion of a cheap product like, in one case, a twenty-five-cents-an-ounce perfume. Mistakes like this lost listeners and destroyed popular confidence. Today no station manager would think of allowing an advertiser to use a Negro program for anything other than a first-rate brand of goods.
Negro programs must also be free from the slightest hint of ridicule or condescension. A bakery which used a parody of "Mammy's little Baby Likes Shortnin' Breed" lost the Negro trade it had. A station near a Negro university which hired a semi-illiterate Negro disc jockey was barraged with telephone calls and letters from the students until it took him off the air. Another station had to fire a white announcer who introduced jazz records in a pseudo-Negro dialect. (Dozens of white disc jockeys do command enthusiastic followings on Negro programs, but they play it straight, or "cool.") A wine which advertised that it was made "in the good old Southern way" was conspicuously not bought by hundreds of metropolitan Negroes. A mortgage company which built up enough Negro trade to open an "Afro-American" branch was amazed when it failed.
Today most stations discuss advertisements for Negro programs with local Negro leaders, and at least five Negro psychologists have been hired as consultants by various station managers.
But a Negro radio program cannot succeed merely by not offending its audience's sensibilities. It must also win support. One Southern station manager began by asking Negro ministers and teachers in the vicinity for advice before he started Negro programing.
"They spread the word," he explains, "and their endorsement was the beginning of our success. Then our very first Negro shows advertised that we wanted to give local talent a break. The average Negro community has many amateur singers and musical groups: we've found some here that are really good. Another thing we do is make free announcements for all kinds of social groups. It's amazing how much good will we've won with little things, like this. We devote only about one-third of our time to Negro programs, but we know their community almost solidly considers this their station."
His experience is typical. The most successful Negro radio programs offer two things: a variety of services and a chance for Negro talent. Stations in small cities often help listeners swap, sell, or buy various possessions; many locate jobs for the unemployed: and virtually all of them war against crime and promote civil rights. Many can point to specific results. The weekly appeals for the needy over Chattanooga's WMFS led to the establishment of fifteen "Good Neighbor Clubs" which now operate in Tennessee, Georgia and Alabama. WLIB in New York City in three days found 209 applicants for forty orphaned Negro children, who are often hard to place for adoption.
The Negro talent which appears on the Negro radio is almost as varied as the services. A number of small stations feature local ministers, as well as entertainers. And representatives of the Negro press are in such demand that many of them have shifted or merged careers. The Pittsburgh Courier, the largest Negro newspaper in the world, lost Mal Goode: to local radio station WHOD. WDAS in Philadelphia has popular columnist Randy Dixon and former White House correspondent James Wood from the Baltimore Afro-American. Negro editor Arthur Aiken newscasts for WUSN in Charleston, South Carolina.
Almost any outstanding Negro personality is a good bet for the Negro radio. Great pro athletes like trackman Jesse Owens and halfback Buddy Young lure large audiences of sports fans. WLIB in New York City has popular model Sara Lou Harris and her nationally known comedian husband, Buddy Bowser, as a breakfast team.
the big market
The following such personalities attract is also having an effect on race relations, as Charlotte, North Carolina, discovered not long ago. One of its radio stations, WGIV, has been devoting about half its time to Negro programs, half to white, and advertising itself as "Everybody's Station," under the picture of a white and black hand clasped. WGIV's leading star is a college-educated Negro "Genial Gene" and spends about three and a half hours a day on the air. Recently, against competition from four other stations, "Genial Gene" was voted Charlotte's top disc jockey. On thousand of his votes came from the all-white Central High School, causing the Charlotte Daily News to comment:
"It has more than usual meaning against the background of decision of reaction to the Supreme Court decision on segregated schools."
On and off the air, "Genial Gene" is a powerful force in the community. He provides publicity and entertainment for both white and Negro student groups; he holds office in a dozen social, fraternal, and religious organizations. He was North Carolina representative at the National Education Congress, and he recently declined the post of State Co-ordinator of Education because he was too busy to accept.
With performers like "Genial Gene," Negro radio is taking a new direction, away from the simple. "Bible and Blues" type of program toward a broader, metropolitan appeal. The leader in this field is the Negro National Network, organized late in 1953 by Leonard Evans, a Negro market expert, and two advertising agency partners, John Wyatt and Reggie Schuebel. The network, which has already signed forty-three member stations, has pioneered in popular transcribed serials based on realistic vignettes of modern Negro life. Its original venture was "Ruby Valentine," a soap opera starring Juanita Hall which scored an immediate hit. This was followed by other productions starring Cab Calloway, Hilda Simms, and Ethel Waters: and today NNN is also feeding live broadcasts of events of special interest to Negroes to all its stations.
NNN claims the greatest success any specialized media has had in America in more than fifty years. According to its president, Evans, it now reaches almost 84 per cent of all the Negroes in the United States daily. Among the sponsors advertising on its programs are William Wrigley, Pet Milk, and Philip Morris. (Other big-league advertisers on Negro programs include the A & P, Buick, Coca Cola, Firestone, General Electric, General Motors, and Westinghouse Electric Corporation.)
In its decade of life, Negro radio seems to have satisfied almost everybody. It has brought American businesses enormous previously untapped profits. It has rejuvenated small radio stations and added new income to large ones. It has opened the doors of still another industry to Negroes: fifteen years ago less than ten Negroes in the entire country earned their living in radio; today there are almost a thousand, and broadcasting schools in all the metropolitan areas report a sharp increase in Negro applications and enrollments.
Finally, the stations' and sponsors' concerted overtures to Negroes have had a wide public impact in the race relations field.
(A New Audience For Radio by Albert Abarbanel and Alex Haley is presented under the Creative Commons License. It was originally published in the February 1956 issue of Harper's Magazine. © 1956 Harper's Magazine. All Rights Reserved.)
Please follow and like us: