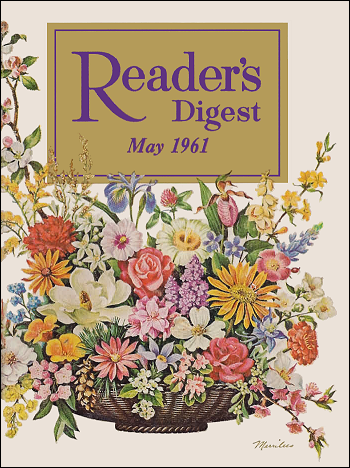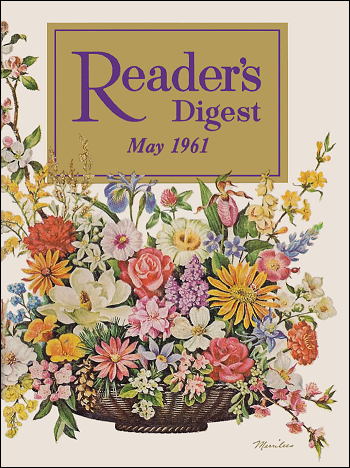 (The Girl Who Wouldn't Give Up by Alex Haley was originally published in the May 1961 issue of Reader's Digest. In 2007, Reader's Digest republished the article in Alex Haley: The Man Who Traced America's Roots.)
Wilma Rudolph made Olympic history, but even more remarkable is the story behind that victory.
Spectators packing Rome's huge Stadio Olimpico last September hushed as the six teams competing in the women's Olympic 400-meter relay final took positions on the track. All eyes were on one girl, the little brown 20-year-old who was to run the anchor leg for the U.S. team. Wilma Rudolph, a five-foot-eleven coed from Tennessee State University, had already won the 100- and 200-meter sprints, and in the semi-finals of the relay she had played a large part in setting a new Olympic and world record. If the U.S. team won this final, she would be the first American woman ever to win three Olympic gold medals in track.
The starting pistol cracked. The first runners shot from their starting blocks, raced the baton to the second. The second to the third. And now Lucinda Williams of the U.S. team was in the lead, flashing toward Wilma, who had already started her forward motion. Then a gasp went up from the crowd—the baton was bobbled and Wilma had to stop to grasp it! Germany's Jutta Heine was flying two strides ahead. But now Wilma's great, scissoring, incredible strides began to burn up the track. She came abreast of Jutta Heine … pulled slightly ahead … and burst the tape in first place.
A roar went up from 60,000 throats. In the din, one confused spectator had to ask a French photographer standing near the finish line who won. The photographer replied, "La Gazelle, naturellement. La 'Chattanooga Choo Choo.' "
Wilma Rudolph's spectacular triumphs at the Olympics brought her tremendous acclaim both at home and abroad. Last December, European sportswriters named her Sportsman of the Year, the first American woman ever so honored. In the United States, she was voted Woman Athlete of the Year. But more remarkable than all the honors is the fact that her triumph was achieved over a staggering handicap: for one third of her life she was a cripple, unable to walk.
The Girl Who Wouldn't Give Up
How a crippled child's courage led her to unexpected triumphs
A tiny 4½ pounds at birth, Wilma Rudolph was the 17th child in the poor home of a Negro store clerk and a domestic in Clarksville, Tennessee. Always sickly, she was four before she began to toddle. Then she was stricken with scarlet fever and double pneumonia. The child lay near death for weeks. Finally she pulled through, but her left leg had suffered a form of paralysis.
Her mother, a resolute woman, decided that this pitiful child was as deserving of health as the rest. Wrapping Wilma in a blanket, Mrs. Rudolph took her by bus the 45 miles to Nashville's Meharry Medical College. There specialists tested the little girl exhaustively. They said that years of daily therapeutic massage might restore the use of the leg. "I can't bring her here every day. Can you teach me?" the mother asked. The doctors could, but there had to be treatment at the clinic also, with special apparatus for heat and water therapy.
For the next two years, Mrs. Rudolph on her weekly day off made the 90-mile round trip to the clinic. The other six days, after arriving home tired from work and preparing the family supper, she carefully massaged the wasted small leg until long after Wilma had fallen asleep. When after a year the doctors could detect only slight improvement in the muscular reflexes, Mrs. Rudolph taught three older children to massage, and there began four daily shifts of "rubbing Wilma." "She's going to walk," Mrs. Rudolph declared.
By 1946 Wilma could manage a sort of hop for short distances, but then the leg would buckle. By the time she was eight she was able to walk with a leg brace. That summer the Meharry clinic substituted a specially reinforced high-top left shoe for the brace, and Wilma limped off happily to school.
A brother, Westley, had got a basketball and mounted a peach basket on a pole in the back yard. To the family's surprise, Wilma was soon out on the court, playing basketball almost fanatically. Ignoring the heavy orthopedic shoe, she would swivel and pivot away from Westley, dribble in a weaving crouch, then spring up to make a shot. When others stopped to rest, she would continue alone—"making up," her mother said, "all the playing she'd missed."
One day her mother, returning from work, stood slack-jawed with astonishment: Wilma was bounding around under the peach basket barefoot! She no longer needed the shoe.
Entering Burt High School in 1953, 13-year-old Wilma went out for basketball. Playing with fervor during one game, she collided with Coach Clinton C. Gray, who was refereeing. "You're buzzing around like a skeeter wherever I turn!" he exclaimed, exasperated. "Skeeter" promptly became Wilma's nickname. Not long afterward, Coach Gray inaugurated girls' track. He saw Skeeter run, timed her—and stared at his stop watch in disbelief.
The gangling, unknown Skeeter proved the sensation of the state high-school meet, winning the girls' 50-, 75- and 100-yard dashes. Watching was Edward Stanley Temple, coach of women's track at Tennessee State University. With his crack team of "Tigerbelles," Temple was bent on gaining wider recognition for this Negro university. And in this young girl with the perfect sprinter's body, the long powerful legs and the drive to win, he recognized a potential champion.
Each summer Temple tried out ten high-school-girl track stars; those proving of Tigerbelle caliber could receive a work-aid scholarship for four years at the university. "Be glad to try you out," he told Wilma casually.
The news elated the Rudolph household. "You're the first one in this house that ever had the chance to go to college," Wilma's mother said. "If running's going to do that, I want you to set your mind to be the best! Never give up."
With nine other bobby-soxed speed stars from Negro high schools, Wilma arrived on the Tennessee State campus. Temple promptly let them know this was no picnic. His first order was for a cross-country jog, some five miles across rough farm pastures. Halfway, many of the girls sagged down exhausted, some even retching. Wilma, too, stumbled and fell. But somehow they all dragged themselves back to the track. Temple greeted them bluntly: "If you want to run here, you have to be in condition."
Next morning the girls were routed from bed at 5 a.m. Pairing each candidate with one of his star Tigerbelles, Temple ordered 50-yard sprints. Every high-school runner finished a humiliating five to ten yards behind, and Wilma did worse than most. Back in the dormitory, she cried, sick with shame that she had come. But she thought of her mother saying, "Never give up."
Temple knew exactly how to plant incentive and competitiveness. Relentlessly, he criticized the flaws in her style. "Stretch out those long legs—stride! Your elbows look like a windmill. Pump the arms straight, like this. No clenched fists—you run more relaxed with open palms."
He also knew when Wilma reached the point where she was ready to explode. "Look, Skeeter," he said, calming kindness in his voice. "Right now you are a fair runner. But I want great runners. My Tigerbelles make you look bad only because they're better prepared than you. Now you can go home if you want to. Or stay, and I'll teach you how to win races." Pausing, he added, "I think you can be a champion if you want to."
Three days later Wilma was speechless when Temple read her name among the four Junior Tigerbelles he was taking with his college stars to Ponca City, Oklahoma, to participate in National A.A.U. competition. At Ponca City the Junior Division 440-yard relay was won by Temple's four trainees, including Wilma. Their sister Tigerbelles swept all Senior Division sprints and the relay. Tennessee State had its first A.A.U. championship.
Wilma returned to her family and schoolmates a heroine—to everyone but herself. She was still convinced that she could never run as brilliantly as Temple's college girls. Her mother put her finger on the trouble. "It looks like you can't," she said, "but you can't think you can't! You just got to forget everything but trying!"
Through the remaining high-school summers, Wilma drilled in the countless details of Tigerbelle style. By the time she was a university freshman Temple was admonishing his summer trainees, "Watch how Rudolph does it." Over and over she would race 100 yards, walk back to the starting line, then race again. She had heard so many starting pistols, counted her early strides so often, that by now instinct triggered her catapulting take-offs, told her the exact instant to begin straightening up and "floating" and, seconds later, when to start leaning to meet the tape.
Everywhere they raced, the Tigerbelles demolished the opposition. With the three other members of the relay team—Martha Hudson, Barbara Jones and Lucinda Williams—Wilma ranked as one of Temple's four fastest Tigerbelles. Yet in intrasquad races the other three invariably beat her. "You've got the physical equipment and style; you should be winning. What's wrong?" Temple often asked. She would answer, "I don't know, Coach," for she was trying with all she had.
Then, in November 1959, Wilma began suffering from sore throat, and gradually her tonsils flared into a swelling agony. Temple took her to a Nashville doctor, who performed a tonsillectomy immediately. "Those infected tonsils have been sapping her strength for years," the doctor said.
Three weeks later Wilma returned to the track, in full health for the first time in her life. At the Chicago 1960 Indoor A.A.U. Nationals she blazed to victory in three races. In Corpus Christi she shaved three tenths of a second off the Olympic and world 200-meter record. In the Olympic tryouts at Abilene, Texas, she took the 100 and 200 meters, and anchored the winning Tigerbelle relay team that would represent the United States.
"Somebody will have to set a new world record to beat her in Rome!" Temple exclaimed.
Seven Tigerhelles were among the 310 U.S. athletes who flew to Rome last August. There, in the 100-meter women's sprint, Wilma scorched to a new Olympic record of 11 seconds flat. In the 200-meter trials the following day, she cracked the Olympic standard. Then, in the final, she blazed to breath-stopping victory over Germany's great 200-meter star, Jutta Heine. Not since "Babe" Didrikson's phenomenal performance 28 years before had the United States boasted a woman double gold-medalist.
On the day when her final burst of speed won the relay for the Tigerbelles and made her a triple gold-medalist, a deafening ovation exploded in the Stadio Olimpico. "Wilma!" the crowd roared. "Gazzella Nera [Black Gazelle]!" "Skeeter!" Hats, newspapers, programs and autograph books rained down on the emerald-green field as the lean brown girl half-circled and jogged toward the side lines.
"Coach Temple! Coach Temple!" Wilma was crying as athletes and photographers mobbed her. She was the world's Queen of Track, flooding out tears of gratitude for Temple's persevering training, for her mother's determination that a puny, crippled daughter must walk.
Back in the United States, Wilma was so lionized that it was ten days before she could return to a clamorous home town. Clarksville's "Welcome Wilma Day" saw every school and business closed, and the entire population lined tip to cheer the champion.
Wilma takes all such adulation in her graceful stride. She has settled quickly again into life at the university. She is continuing to win races, indoors and out. She is majoring in elementary education, preparing for a career of grammar-school teaching and coaching high-school girls' track. In the roles of teacher and coach she will pass on to other youngsters the important lesson she learned: that those who really want to can win. ~ Alex Haley.
(The Girl Who Wouldn't Give Up by Alex Haley is presented under the Creative Commons License. It was originally published in the May 1961 issue of Reader's Digest. © 1961, 2007 The Reader's Digest Association, Inc. All Rights Reserved.)
Please follow and like us: