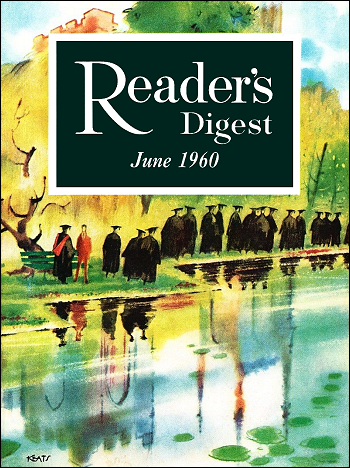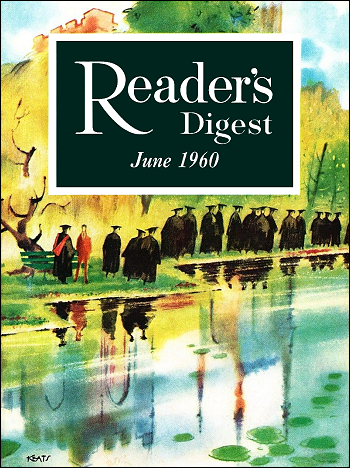 (The Jumpingest Man On Earth by Alex Haley was originally published in the November 1961 issue of Reader's Digest. In 2007, Reader's Digest republished the article in Alex Haley: The Man Who Traced America's Roots.)
John Curtis Thomas (March 3, 1941 – January 15, 2013) was born in Boston and grew up in Cambridge, Massachusetts. His father Curtis was a bus driver and his mother Ida was a kitchen employee at Harvard University.
John Thomas was an American track and field athlete who began his track career at Rindge Technical High School in Boston. As a youth, he earned the (Boy Scouts of America) Eagle Scout award. At the age of 17, while a freshman at Boston University, Thomas became the first man to clear 7 feet (2.13 meter) indoors.
He winded up missing the rest of the 1959 season due to injury, but came back to show the best form of his life in 1960. Thomas subsequently pushed the world indoor record to 7′ 1½" (2.17 meter), and broke the world outdoor record three times, with a career best jump of 7′ 3¾" (2.22 meter) in 1960 while just 20 years old.
Thomas' meteoric career briefly captivated the track world, but he failed to win an Olympic gold medal, despite being favored to win in both his efforts. In 1960, he took the bronze medal behind Russia's Robert Shavlakadze (gold), and Valeriy Brumel (silver). Then in 1964, he was bested again by Brumel, who cleared the same top height as Thomas, but was declared the winner based on fewer misses at lower heights.
His failure in 1960 on Thursday 1 September was accompanied by other failures that day by American favorites and the day become renowned as 'Black Thursday.' Thomas is an inductee of the USA Track & Field (USATF) Hall of Fame.
The Jumpingest Man On Earth
Teen Champion John Thomas Made One of The Most Dramatic Comebacks In The History of Sports
At Boston University in March 1959, an 18-year-old freshman stepped into an elevator, dropped onto a stool and pushed the handle to go up. He was John Thomas, a lanky Negro youth of 6 feet 5 inches who only a month earlier had set new records with an "impossible" 7-foot-1¼-inch high jump. Track fans considered him America's top bet to win a gold medal in the 1960 Olympics. Now he sat relaxed with his long legs spraddled out. He did not notice that his left foot was sticking out through the metal-grille door of the old-fashioned elevator cage—until suddenly the desert boot he wore was caught between the rising elevator and the next floor. In a split second his foot was mashed.
Torn with anguish and pain, Thomas was rushed to the Massachusetts Memorial Hospitals. Surgeons hastily examined the foot. X rays showed no fractures, but tissue had been lacerated so the tendons of all the toes, and some of the nerves, were exposed. Abrasions made it questionable that the skin would survive. As the surgeons prepared to operate, press wires flashed the news across the United States. To sportswriters and fans everywhere it looked like the end of a fantastic career that had just begun.
No patient in the hospital was calmer than John Thomas. Almost as soon as he was removed from the operating room, his pleasant, triangular face mustered a smile for the nurses. But the cast on his lower left leg made him realize that his athletic future was in doubt. His mother was his first visitor. She saw in his eyes the same quiet determination to win that she had seen so often before. She knew her boy. "You're going to jump again, John," she told him. "Everything's going to work out all right."
To avoid deterioration of his muscles, Thomas, while still in bed, began exercising doggedly on an apparatus of pulleys and weights. Therapists kneaded and massaged the leg above the plaster cast. But then it became apparent that the skin would not survive. The healing process would cause contraction and stiffening of the toes. To prevent this there would have to be a skin graft. On April 27 Dr. Chester W. Howe performed the operation. Skin 1⁄10,000 of an inch thick was cut from Thomas's left thigh and sutured with fine silk over the butterfly-shaped wound on his foot.
Finally, in mid-May, Thomas was discharged. His left calf had not shrunk as much as expected, but it was still three quarters of an inch thinner than the right.
As in previous years, he spent the summer at a Boy Scout camp. Boston University athletic officials and doctors agreed it would be all right if he would "take it very easy on that foot." He complied by taking only short walks at first—but the rest of the time he was lifting weights, doing stretching exercises, massaging his calf, swimming. Always he exercised until his body cried for rest, and then he did a little more. Slowly he lengthened the hikes until he was walking long distances without having to stop to ease the injured foot. And in late summer, when he returned to Boston, he displayed the old, elastic stride.
Though football was not his sport, he asked to accompany the university football team to its training camp. There he was soon catching passes with an expertness that made the regular ends unashamedly envious. No one would have pushed him as hard in training as he now drove himself. Said a coach, "To see a champion fighting through—it is a beautiful thing to watch."
Then last January came the sensational announcement: in the Boston Knights of Columbus Meet, first track meet of the 1960 indoor collegiate season, Boston University would enter John Thomas in the high jump.
Applause filled the packed house as Thomas, looking straight ahead, walked toward what B.U. students have called his "launching pad." It was ten months since he had last jumped publicly. Standing alone in white shirt and crimson shorts, he watched an official turn a marker to indicate that the bar was set at a warm-up height of 6 feet 2½ inches. The noise had become a pin-drop hush. Suddenly John Thomas moved … seven lengthening, jungle-cat strides. Then the spikes on the crucial left foot dug in while the right leg lashed up in a mighty high-kick, and he was over the bar with space to spare.
Thomas made four more jumps, with the bar raised two inches each time. Finally the bar rested at 7 feet ½ inch. He cleared it—and the arena exploded into a standing, roaring ovation for a champion's dramatic comeback.
And Thomas had accomplished it calmly and without bravura. "Nothing fazes him," says Vic Stout, B.U. athletic director. "There have been few youngsters in the history of sports who have had so much publicity heaped on their heads. But John has stood up under it beautifully."
John grew up across the river from Boston, in Cambridge, where his father drives a bus. He was a quiet youngster whose life revolved around sports, Boy Scouting and the youth activities of the Ebenezer Baptist Church. In his senior year at Rindge Technical High School, coached by Tom Duffy, he dominated New England track competition, establishing high-jump records in eight major "schoolboy" meets and also winning the state high-hurdle event. When he graduated in 1958, John was invited to join a group of American trackmen about to compete in Japan.
There, before huge crowds, he jumped in seven meets, and became the Japanese national champion with a prodigious leap of 6 feet 10⅝ inches. He was staggered when teammates pointed out that he had only another five eighths of an inch to go to tie the Olympic record. "It made me realize that I maybe could really do that," John says.
College recruiters from around the country had approached John while he was still in high school. But Boston University was close to home, and John, who wants to be a teacher-coach, could pursue a degree in education there. He chose B.U.
To make his style as nearly faultless as possible, John spends hours in unrelenting practice. The "straddle roll" he uses is described as "stride, gather, kick, bounce, relax and roll." John approaches the bar from the left, his seven loping strides getting longer as he goes, until the last one spans eight and a half feet. Then the left foot brakes him and he springs off that heel, a split second ahead of the powerful right-leg high-kick. Slow-motion films show his body rolling over the bar almost languidly, the left leg following. Then he lands on his buttocks in a pit filled three feet deep with foam-rubber chunks.
Thomas never knows how high he jumps in practice, for then he is thinking only of form and style. His coaches, Doug Raymond and Ed Flanagan, set the bar and he never asks at what level. Last March 11, in an airliner bound for the Chicago Relays, Raymond told him, "John, you did seven-two last Tuesday." "I did?" exclaimed Thomas.
That night, thousands saw Thomas go 7 feet 2½ inches, smashing for the fourth time the record he set in 1959. This remains the highest Thomas has ever jumped in public. When his coaches are asked if he has gone higher in practice, they just smile.
Track fans confidently expect that, at the 1960 World Olympics in Rome this August and September, he will lift the crown from the present titleholder, Charles Dumas of the University of Southern California. The closest other competitor will probably be Russia's outdoor champion, Yuri Stepanov, whose highest leap so far has been 7 feet 1 inch. At Boston University, Olympic confidence is at such a peak that the Varsity Club has already presented a round-trip ticket to Rome to Coach Raymond.
His coaches have an affection for John Thomas that is deep and obvious. "A kid so nice you'd be proud if he was your own," says Raymond. "He has manners and dignity—you can see the mark of the boy who grew tip in the Boy Scouts and the church."
Shy to the point of wariness of anyone desiring to make a hero of him, John seems to regard manifestations of his fame with a startled, objective awe. But he sincerely enjoys his steady stream of fan mail from around the world, acknowledging every letter and saving the foreign stamps. Often he is asked in his fan mail about problems he has encountered because of his race. This question embarrasses him. He answers frankly that he has had no such problems.
John's father, making his bus circuit, is constantly responding to queries about his boy or acknowledging congratulations. "I try not to be too proud," he says. ~ Alex Haley.
(The Jumpingest Man On Earth by Alex Haley is presented under the Creative Commons License. It was originally published in the June 1960 issue of Reader's Digest. © 1960, 2007 The Reader's Digest Association, Inc. All Rights Reserved.)
Please follow and like us: