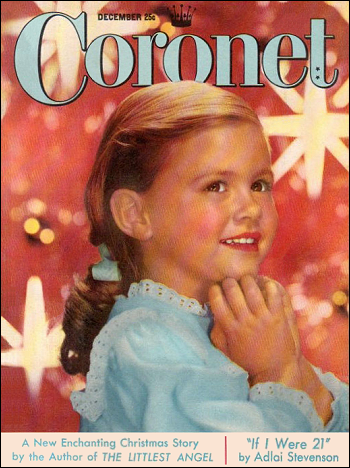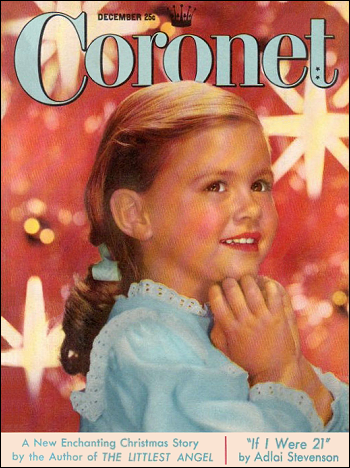 (The Man With A Thousand Faces by Alex Haley was originally published in the December 1955 issue of Coronet.)
Born, Leonidas Frank Chaney, to deaf-mute parents in Colorado on April 1, 1883, American actor Lon Chaney Sr. was a master of pantomime on the big screen. He is regarded as one of the most versatile and powerful actors of early cinema, renowned for his characterizations of tortured, often grotesque and afflicted characters, and his groundbreaking artistry with makeup.
He played supporting roles until The Miracle Man (1919) made him a star. The film displayed not only Chaney's acting ability, but also his talent as a master of makeup. Critical praise and a gross of over $2 million put Chaney on the map as America's foremost character actor.
Chaney then became known as the "Man of a Thousand Faces" and was famous for his ability to transform himself through the use of makeup. He then went on to play grotesque or dual characters in films directed by Tod Browning, including The Unholy Three (1930). Some of his other silent-era film credits include The Hunchback of Notre Dame (1923) and The Phantom of the Opera (1925). Chaney died on August 26, 1930 in Los Angeles, California.
Lon Chaney has a star on the Hollywood Walk of Fame. In 1994, he was honored by having his image, designed by noted caricaturist, Al Hirschfeld, placed on a United States postage stamp. The stage theater at the Colorado Springs Civic Auditorium is named after him.
In one of his very first written for publication articles—this one appeared within the December 1955 issue of Coronet—Alex Haley writes a brief description about the life of Lon Chaney Sr.—The Man With A Thousand Faces.
The Man With A Thousand Faces
The birth of a boy in Colorado Springs on April Fool's Day, 1883, occasioned the usual congratulatory visits from neighbors and friends of the new parents. But few of these visitors could say what he felt. For the mother and father were both deaf mutes.
The child, naturally, first learned to talk with his fingers. Later, he picked up oral words. His father worked as a barber. When the boy was nine years old, his mother became an invalid, and he was continually seeking ways to bring pleasure into her life. Soon he discovered that contorting his face helped to enliven things he would describe to her. In time, he became more eloquent with his silent repertoire than most people with spoken words.
Later, the boy worked as a paperhanger, carpet-layer and a Pike's Peak guide for tourists, but at night he studied acting, and worked before his mirror for hours producing startling effects on his face with grease paint.
Finally, he struck out for Hollywood and, by 1912, he was playing occasional slapstick novelty roles. But, as for serious parts, he was told bluntly, "You're too short to be paid attention to!"
But the famous William S. "Bill" Hart encouraged the young man to concentrate on wordless eloquence with his face, which he did.
Then the script of a picture required an actor to appear as if he had been physically malformed from birth. The young man's portrayal of a little gnome of a man with a crooked spine was a master characterization.
In some 15 major films thereafter, he became internationally famous as Lon Chaney, "The Man with a Thousand Faces." ~ Alex Haley.
(The Man With A Thousand Faces by Alex Haley is presented under the Creative Commons License. It was originally published in the December 1955 issue of Coronet. © 1955 Hearst Communications, Inc. All Rights Reserved.)
Please follow and like us: