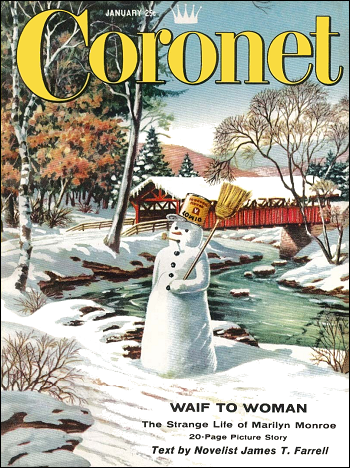 (His Flat Tire Uncovered History by Alex Haley was originally published in the January 1957 issue of Coronet.)
California historians claim that Sir Francis Drake was the first European to land somewhere along the Northern California coast spending some five weeks to repair his ship throughout June and July, 1579. His stay was described in his chaplain Francis Fletcher's account of the voyage and was published in The World Encompassed.
For many years, historians were aware that Sir Francis Drake probably had reached the coast of California during his sixteenth-century circumnavigation of the world. In 1936, evidence was found to confirm that he landed somewhere north of Alta, California.
On the north shore of San Francisco Bay, near the Golden Gate Bridge, a shop clerk named Beryle Shinn picked up a rock and saw what looked like a piece of brass buried in the soil. He unearthed a rather large, dirt-caked metal plate and took it home. He placed it in his garage and forgot about it. Eight months later, while curiously examining the piece of metal, he noticed what appeared to be writing and attempted to clean it with soap and water. He could make out the word "Drake," but could not decipher the remaining symbols.
Shinn took the plate to Dr. Herbert Eugene Bohon at the University of California, where it was thoroughly cleaned and its message was revealed. Dr. Bolton, who promptly pronounced it genuine, presented his find to the California Historical Society and set off an international debate on the authenticity of the plate.
Shinn played coy about selling the plate, but finally accepted $3500 as an "award," and the plate is now prominently displayed near the entrance to the Bancroft Library, University of California Berkeley.
His Flat Tire Uncovered History
Driving along U.S. Highway 101 South of San Rafael, California, in 1936, Beryle Shinn had a flat tire. He put on his spare, then climbed a nearby bluff to admire the view out toward the Golden Gate. At his feet he noticed a thin plate of blackened brass about five inches wide by eight long, with a jagged hole in one corner. Idly he picked it up, was about to shy it away, then thinking it might prove useful to patch something he tossed it into the trunk of his car.
For six months the bit of brass lay there forgotten. Then Shinn came across it again. On one side there seemed to be lines of crude lettering and he made out the word "Drake." He took the plate to the History Department of the University of California where it caused great excitement.
Historians had long known that lying unsuspected somewhere along the California coast was a record of the landing there in 1579 of Sir Francis Drake. They had argued hotly about just which "conuenient and fit harborough" Drake's chaplain on the Golden Hinde meant when he had written that Sir Francis anchored, then nailed to "a great and firme post . . . a plate brasse wereon is engrauen her Graces name . . . together with her Highnesse picture and arms in a piece of sixpense currant English monie, shewing itselfe by a hole made of purpose through the plate."
Cleaned and subjected to exhaustive tests, it was pronounced the genuine, long lost "Drake's Plate." Its angular, deep-cut lettering proclaimed:
be it knowne vnto all men by these presents jvne. 17. 1579 by the grace of god and in the name of herr maiesty qveen elizabeth of england and herr svccessors forever i take possession of this kingdome whose king and people freely resigne their right and title in the whole land vnto herr maiesties keepeing now named by me and to bee knowne vnto all men as nova albion
g francis drake
The jagged hole beneath the name of California's discoverer exactly fits an English sixpense, although the original "sixpense" still has never been found.
And so today the old seadog's priceless marker rests in a sealed glass case for all to see—because, three centuries and a half later, a California motorist had a flat tire. ~ Alex Haley.
(His Flat Tire Uncovered History by Alex Haley is presented to our audience under the Creative Commons License. It was originally published in the January 1957 issue of Coronet. © 1957 Hearst Communications, Inc. All Rights Reserved.)
Please follow and like us: